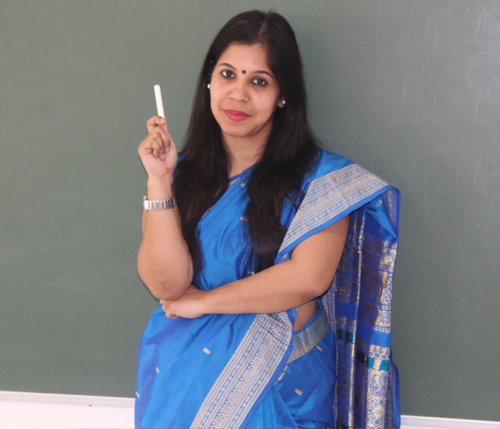 The task of an excellent teacher is to stimulate "apparently ordinary" people to unusual effort. The problem is not in identifying winners; it is in making winners out of ordinary people.
The core of the identity of VYAS WORLD SCHOOL will always be the teacher, the teacher who inspires students to innovate, to think, to learn, to help, to feel, to live. We believe that successful learning by the student is the result of how engaged the student is by the learning exercise. It is also marked by the extent a teacher is able to match the learning styles of the student.
Our faculty is selected through a rigorous process of interviews, inductions and practical demonstrations of their abilities. They are a mixture of youth and experience, with educational as well as real world expertise. Chosen for their innovative and effective skills, our teachers will be supported by top-of-the-line facilities/resources, customised teaching aids, and multimedia options, including the science, computer and math labs. This will help them to accurately execute our dynamic teaching-learning model and interpret our unique curriculum.
Every of our class is Smart and Digital. All lectures will be delivered by our teachers with the help of digital content for which they will undergo professional training. This not only makes every lecture more interesting but also easy to understand. Further teachers will ensure that the digital content matches exactly with the text book so that there is no scope of any doubt or conflict in understanding the concept.
We believe that our students' development is enhanced by continuous dialogue between their parents and our faculty. This communication will occur through scheduled One-to-one Meetings, Parent-Teacher Meetings, Parent Open House Interactions and so on.
Our faculty will contribute their ideas, skills and expertise in evolving every facet of the schools functioning, from our culture, discipline and teaching practices, to assessment methodologies and community service. With an incredible strength of focus and a zeal for excellence, our teachers will prove perfect role models and guides for the children, and active agents for change and growth.