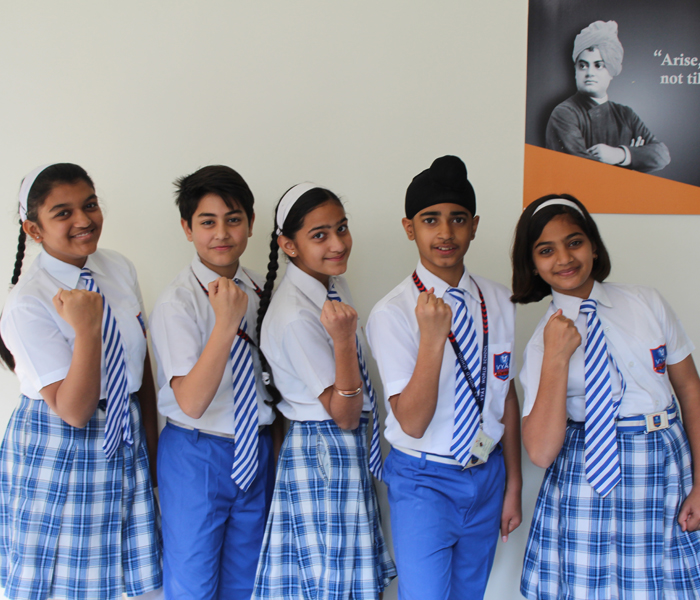 The Power of Individual Attention
In order to give our children the absolute advantage of community, it is imperative that we first meet their individual mental, physical, emotional and developmental needs in the best possible way. This cannot happen without giving them sufficient personal attention. Thus at VYAS, we are careful not to lose the advantage of staying small and focused. We will maintain a maximum cap of 35 students no matter what.
The Power of Parental Partnership
Educators at VYAS will not work alone; they will reach out and partner with parents and the extended family. Parental participation is recognized as a vital component in a child's education, and when parents and educators work together, they create a learning environment without conflict - one that is secure, creative, healthy and happy, and that extends seamlessly from home to school and into the world beyond.
The Power of Learning from Life
Our educators will continually update the curriculum to ensure that it remains intimately connected to the life experiences of our children and responsive to the needs of the community. Thus interdisciplinary projects, interactions with guest experts and community services, will all be an integral part of our curriculum.
The Power of Learning Together
Our culture recognises and places great value on the potential learning that can be inherited from interpersonal interactions, and a sharing of experiences and perspectives. Indeed, we believe that one of the best ways for students to learn is with and from each other, in cooperative and collaborative ways. Thus rather than being passive receivers, our students, specially the senior ones, will debate and discuss, and learn through presentations and projects. Since most of life's really important tasks involve working with others, they will be uniquely equipped to achieve what they set out to do in the real world.
The Power of Learning All Day, Everyday... Lifelong!
At no point of time do we wish our children to 'shut down' on the ringing of a bell. Thus, learning will never come to an end at VYAS. An annual calendar of enriching talks, workshops and seminars also ensures that each student is encouraged to be an enthusiastic life-long learner.