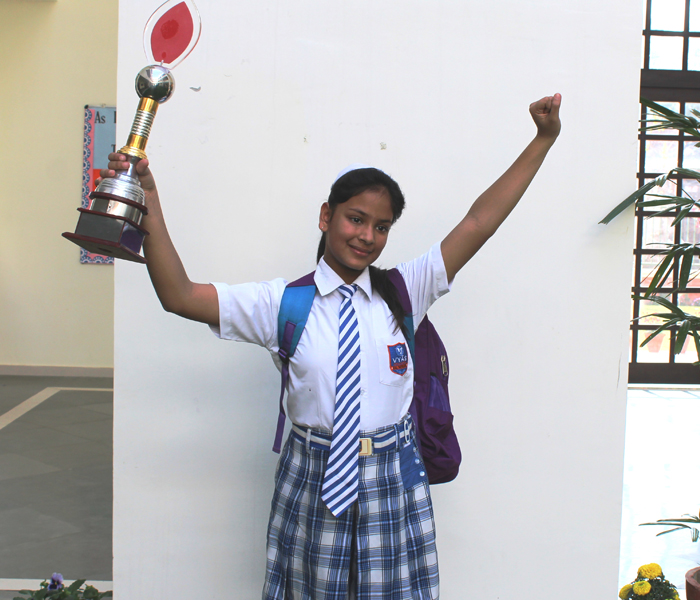 Our values are at the heart of our teaching practices and will define the standards of ethical conduct we foster in our children. Each individual at VWS will internalise these values:
Integrity
We at VYAS cultivate a sense of fair play, accountability and transparency in everything we do. We are committed to the highest standards of integrity, consistently displaying trustworthiness and courage in all that we undertake and fairness in all our interactions.
Nurturing Individuality and Teamwork
We believe that each child is unique and has infinite potential. We also believe that working in a team towards common goals, furthers this potential. Multiple opportunities will be created for students to develop distinctive identities as well as help them discover and articulate their individual roles within the group.
Pride in One's Heritage
We will make our students knowledgeable about the cultural heritage of our country, teach them to be appreciative and demonstrative of its finest traditions, while continuing to be progressive and forward thinking in their outlook with a strong sense of social responsibility.
Pursuit of Excellence
We will do the utmost to nurture a culture and habit of excellence, and actively encourage high standards of character, behaviour and action. We will create an environment where everyone is a part of a teaching-learning process that is creative, innovative and collaborative, and which strives to create and promote excellence in everything.
Freedom to Be, Learn and Grow
VYAS WORLD SCHOOL will provide the space to be, learn and grow to all its members. It will strive to nurture the freedom of choice in learning and doing, without in anyway compromising the rigour and discipline of learning.
Respect
Every person at VYAS will always respect what one is and can become. We will endeavour to instill respect for the work we do, the people we engage with, the things we use and the environment we live in. Above all, we will foster and strengthen a sense of respect for oneself.
Inclusion
VYAS will encourage the principle of inclusion which will ensure fair opportunity and equal attention to all those who come to us, without any discrimination whatsoever.
Encouraging Sensitivity
We will encourage sensitivity to each other's cultures, individual needs and differences.